When Andrew Lazarchik started Wildcat Championship Belts in 2005, he searched for an engraving company that could custom engrave zinc plates for wrestling, boxing, and other award belts. Pella Engraving was the only manufacturer he found that was able to do exactly what he needed.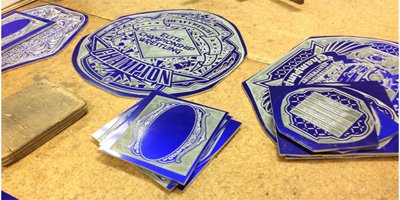 Andrew, who has been a wrestling manager, ring announcer, and referee, first became fascinated with championship wrestling belts after watching a 1988 match between Hulk Hogan and Andre the Giant. Starting with cardboard belts in his basement, Andrew eventually started and grew Wildcat Championship Belts into an international custom belt company. Today, about 50 percent his products are wrestling and boxing belts, while the other half are corporate award belts, fantasy football belts, and custom belts.
One custom job was the Nathan's Hot Dog Eating Contest championship belt. "Pella really pulled through for me on that project," said Andrew. "I received the order from the customer on June 27, and they needed it by July 4. Normally it takes 8 to 12 weeks to complete a project. I talked to Bruce at Pella Engraving, and he was able to get his portion of the project, the zinc engraving, done right away. In fact, they worked so quickly we were able to get it to the end customer the day before they wanted it."
On normal belt projects for Wildcat Championship Belts, Pella Engraving engraves the zinc plates—there are typically three per belt—working from a design the Andrew provides. PEC usually bends the plates slightly, so they fit well around the waist when worn. After the plates reach Andrew, he colorizes them and attaches the final product to the belt.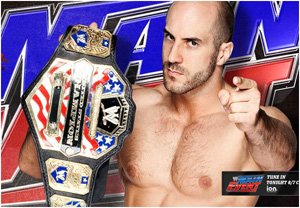 Other projects on which Andrew has partnered with PEC are a WWE US Championship belt, Hulk Hogan's Celebrity Championship belt, and the Japanese IWGP Intercontinental Title belt.
"I enjoy working with Pella Engraving because I don't have to worry about messed up orders," said Andrew. "I know my plates are going to come back the way I want them. In this day and age, I don't have time to waste holding hands. They're good people who do quality work."