Pella Engraving & Sign Company has been in the business of manufacturing premium-quality magnesium dies and printing plates since our company was founded in 1934. We ensure the excellence of our dies by purchasing the highest-quality magnesium. A quality product and excellent customer service are our priorities—we also offer same-day turnaround when artwork is emailed by 9:00 a.m. Central Time.
Check out our full range of magnesium die products below. Maximum size for unmounted dies is 29″ x 39″. All dies can be ordered unmounted or wood-mounted on plywood or cherry. Click here to download our artwork specifications.Save
Save
Save
Letterpress Printing Dies
Our magnesium letterpress printing dies have truly stood the test of time. For years, PEC customers have used our dies on well-known letterpress printing presses—Heidelburg, Kluge, Chandler & Price, Vandercook, and many more. Our dies are now more relevant than ever as these printing presses make a comeback in the custom wedding invitation and card printing industry.
Letterpress printing dies can be ordered unmounted or wood mounted (type high .918″). The unmounted dies are available in three thicknesses (.064″, .153″, or .250″). These dies are generally used in a letterpress printing application of small to medium runs. Letterpress dies are a great alternative to photopolymer or flexography plates (otherwise known as flexo).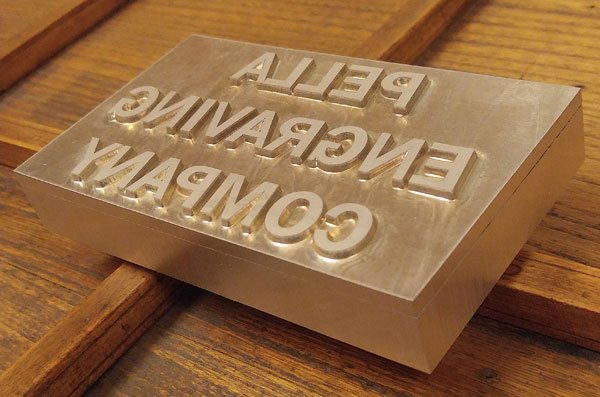 Hot Stamping Dies
Hot stamping dies (also known as foil stamping dies or hot foil blocking dies) are primarily used to heat transfer foils onto a printable surface. The result is an eye-catching foil image or design that adds class to stationery, invitations, greeting cards, and more.
These dies can be ordered unmounted in three thicknesses (.064″, .153″, or .250″). They can also be ordered as a .250″ die mounted on an aluminum metal base, achieving a type high .918″ thickness.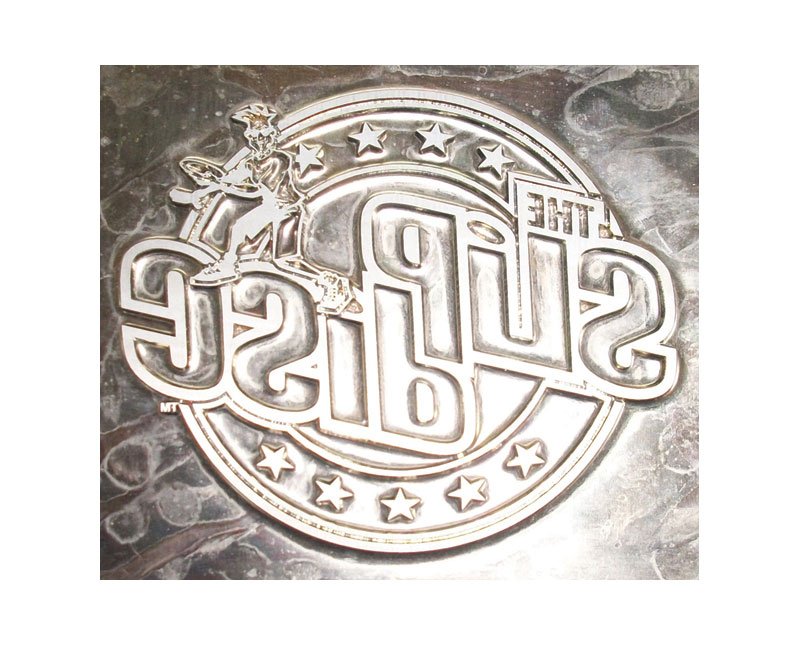 Embossing and Debossing Dies
Also known as dimensional printing dies, these dies add texture and relief to paper or light substrates, like thin aluminum with a raised (embossing) or depressed (debossing) image. Embossing and debossing dies are typically ordered in a male-female set, where one die fits into the other. Some customers order a blind embossing die, then create their own counter die. These dies can be ordered in a variety of combinations and thicknesses (.064″, .153″, and .250″).
Thermal Dies
Thermal dies (also known as thermal kiss-cutting dies) are typically used to cut out the outline of an image or lettering on vinyl or decals.
Casting Patterns
Our casting patterns are .250″ magnesium dies used by bronze or aluminum foundries in a sand mold before the molten metal is poured inside.
Leather Stamping Dies
Leather stamping dies are simply letterpress printing dies used by artists and leather workers to make an impression into leather. They are available in three thicknesses (.064″, .153″, or .250″).
Graphic Overlay Dies
Graphic overlay dies emboss plastics used on membrane switch control panels, such as ice/water control panels on the front of refrigerators.
Ready to get started on your magnesium dies?
Laser Marking & Logos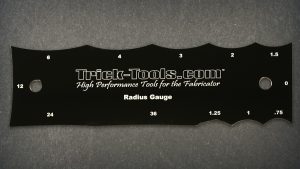 Nameplates & ID Tags