"We make it right." At Pella Engraving, those words aren't just a slogan; they're a core value of the work we do every day.
A key part of "making it right" is interacting with customers, getting to know them so we can tailor each project to meet their exact need—whether it's a custom plaque or award, nameplates or ID tags, a donor wall, or something completely outside the box! . Leading the charge toward customer satisfaction at PEC are the four members of our customer service team. Without their hard work, the rest of what we do wouldn't be possible.
That's why we'd like to take a moment to shine the spotlight on them—and give you a chance to get to know each one a little better.
Janeen Eastwood, customer service representative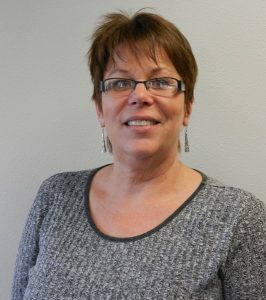 Janeen has been a member of the PEC customer service team for over 15 years. Her main duties involve interacting with customers and helping them choose the best product and specs for their project needs.
Outside work, Janeen enjoys crafting and hanging out with her family—especially her grandkids. In May, she will move to Johnston, Iowa, with her husband. Janeen is sad to leave her PEC family behind, but she has been training new rep Samantha Wallace to replace her and knows she is leaving her position in good hands.
Patty MacRunnel, customer service representative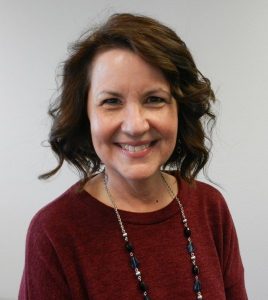 Patty has been part of the customer service team for over 14 years. On a typical day, she can be found answering the phone, handling supply purchases and inventory, assisting with outgoing mail, running credit card payments for completed orders, and much more.
Her favorite thing about working at Pella Engraving Company is her co-workers. Outside the office, she enjoys reading, going to the movies, walking, and spending time with her grandson.
Samantha Wallace, customer service representative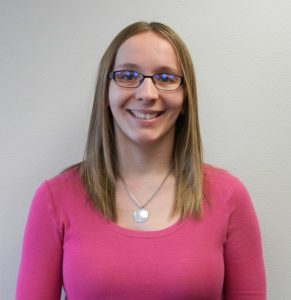 Sam is the newest member of the customer service team. She has spent the past couple of weeks learning from Janeen how to prepare customer service quotes and job orders. She also lends a hand in shipping by prepping finished orders for transport.
So far, Sam's favorite thing about working for Pella Engraving is the friendly atmosphere. Away from work, she enjoys sewing and spending time with her husband and four-year-old daughter, Anna.
Alyssa Zickel, bookkeeper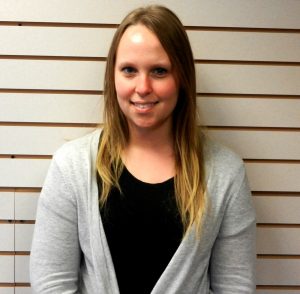 Alyssa joined the customer service team in March 2017. She is a 2014 graduate of Knoxville High School and completed her two-year General Science degree in July 2017.
In addition to keeping the books for PEC, Alyssa crunches numbers for Sharp Farms, which is owned and operated by her family. She enjoys hunting, the outdoors, and caring for the beef cattle on the farm, as well as spending time with her fiancé, Jake, and her Australian shepherd, Lady.
Janeen, Patty, Sam, and Alyssa—thank you so much for the work you do!
---
Enjoying New Digs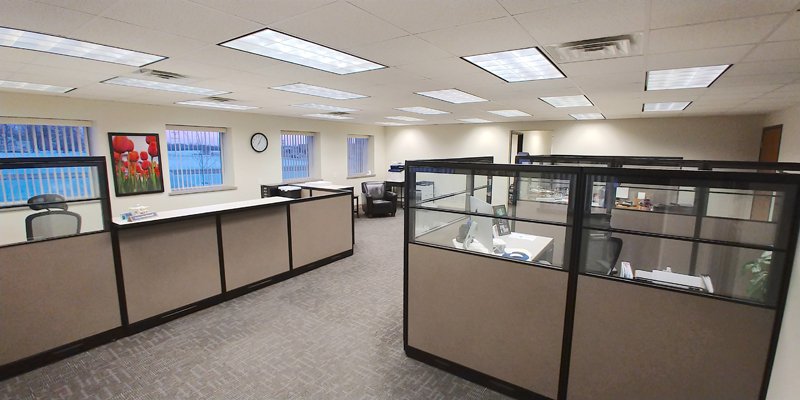 Over a year ago, the Pella Engraving leadership team decided it was time for a change in the front office area. "It had been a gift shop for over 20 years," explained Co-Owner Jeff Vroom. "But the other parts of our business—plaque, award, sign, and tag making—were really growing. We needed a place to better serve and meet with these customers."
So the team got to work. The carpet and office furniture were replaced, and one of the walls was redone. The project took about four months, but the result was bright, professional, and friendly space the customer service team is proud to work in.
---