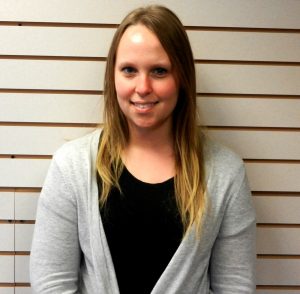 Alyssa Zickel is now handling the bookkeeping duties for Pella Engraving Company after several weeks of training with retiring bookkeeper Mary Hardeman.
Alyssa is a 2014 graduate of Knoxville High School, and she is currently completing her general science degree through an online program. She also does the bookkeeping for Sharp Farms, which is owned and operated by her family. Before joining PEC, she worked at an insurance company. Away from work, Alyssa enjoys hunting and caring for the beef cattle on the family farm. She also spends time with her boyfriend of four years, Jake, and her Australian shepherd, Lady. 
Although Alyssa acknowledges that bookkeeping for PEC is different than the work she has done in the past, she is energized by the challenges her new role brings. "I like that I get to tackle something different every day. The PEC team has been very welcoming.
"I think I have found a career I can grow into," said Alyssa.
Customers with questions about their invoices or payments can email Alyssa at alyssa@pellaengraving.com.