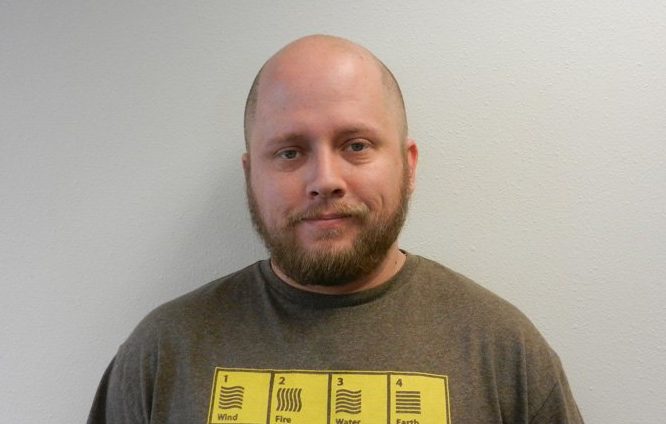 Pella Engraving Company is excited to introduce new zinc etcher Jason Jones.
Jason is new to the world of zinc etching. Early in his career, his passion for cooking led him to pursue a degree in culinary arts. He spent time in the restaurant business and worked for Hy-Vee for 12 years. When Jason saw there was an opening at Pella Engraving Company, he was intrigued by the challenge of learning a new skill and decided to apply.
After accepting the job, Jason trained with Co-Owner Cory Vande Kieft for a week. He now works solo, primarily focusing on operating the zinc etcher and working on plates for wresting belts. Jason also helps out with other projects around the workshop when an extra pair of hands is needed.
"What I like best so far is that there's something new to do every day. I'm always learning," said Jason. "I am really enjoying the job and the people I get to work with."
Away from work, Jason enjoys cooking, gardening, going to movies, and spending time outdoors.