Why does PEC suggest that customers do not drill their own holes and screws after plaques are received?
At Pella Engraving, holes are drilled early on in the process of making a plaque—we drill holes before we prime, texture, paint, and clear-coat. Therefore, if you drill holes after you receive your plaques, you have to drill through all of these layers, increasing the chance of chipping the finish, and most importantly, allowing air to get to the raw metal, causing discoloration at that site in the future. Also, if you drill your own holes, you void PEC's three-year warranty.
We try to price our holes and color-matched screws affordably ($5.00 per plaque) so you receive the plaques ready to present to your customer.
How do I attach a photo to a plaque?
There are two ways to add a photo onto a plaque:
1. Etch a drawing directly into the metal piece ordered. Pella Engraving has a full-time artist on staff that starts from scratch with a blank piece of paper and draws portraits or buildings. There are three different types of artwork: stipple, crosshatch, and simple contour. Although this option is more costly, the end result is amazing.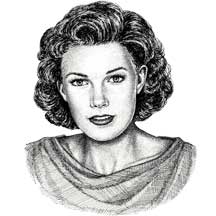 Stipple Artwork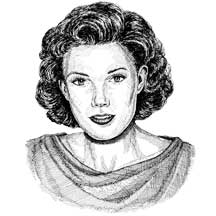 Crosshatch Artwork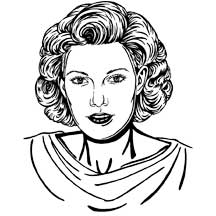 Contour Artwork
2. Pella Engraving can transfer a photo we are given onto Metalphoto® material. This Metalphoto plate can be attached to a magnesium or zinc plaque. A less expensive and less time consuming option, it is still a desirable and impressive look.
How do I know whether to order a zinc or magnesium plaque?
Both magnesium and zinc plaques use acid-etched processes with a raised and recessed area. An easy rule of thumb is: magnesium is for indoors, zinc is for outdoors.
However, there are some situations in which zinc would be an appropriate choice for indoors.
Because zinc is typically for outdoors, it is going to hold up to indoor conditions in which humidity may be a factor, such as a weight room or gymnasium. Also, in the case of a memorial dedication where the plaque is going to be in place for a very long time, zinc is the best choice.