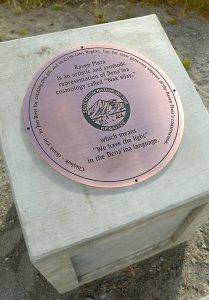 Although material prices continue to be high, Pella Engraving Company is again offering customers the option of copper as a plaque material. "The look of copper is classic," said Co-Owner Bruce Van Wyk. "Although other materials mimic the look of copper, nothing has quite the same ruddiness and feel. We want to make sure our customers have this high-end option available if it meets their budget and aesthetic needs."
Another popular classic plaque material option, brass, is also a favorite for PEC customers. Brass comes in at a lower price point, but also offers a warm appearance and makes a first-class impression.
Both brass plaques and copper plaques from PEC can be etched and then the recesses filled with color; or the image can be raised and the entire plaque can be given an antique finish. Brass and copper plaques are suitable for indoor and outdoor use.